What's a better way to warm up when you're surrounded by a foot snow?
In my three years of legal drinking I have come to realize three steadfast principles of alcohol:
Beer makes me bloated.
Liquor keeps me up throughout the night.
Wine is just fine.
Due to my Italian-French heritage I thought it would be best to start getting into wine. Wine not? I thought it was a grape idea, too.
It's healthier (relatively speaking) that slamming a six-pack, can make you feel much classier than you actually are, and doesn't require a mixer. And, if you keep your eyes open, you can find some relatively inexpensive bottles that still offer plenty of taste and value.
So as we in the Midwest and Northeast prepare for the second wave of Snowstorm Harper, what can we do to avoid the shut-in blues? Drink wine, of course!
Now I'm no expert, and I primarily stick with red wines, but I am a broke college-grad looking for the best bang for my buck. I like to think of myself as a wannabe poor-man's sommelier. Here are some of my favorite wines under $15 that pair excellently with snowstorms and seasonal affective disorder.
Apothic Dark – $10 

As soon as you pop the cork you taste notes of chocolate, berry, and coffee – yes, coffee. They're subtle, but they make the wine taste much more expensive than it is. This falls somewhere in between dry and sweet, making it a true crowd pleaser. This wine is also as heavy as the Italian guilt that I was raised with, and will fill you up after only a couple of glasses. But its so tasty that you may just down the entire bottle without thinking about it. I don't see a problem with that, either.
Bullyhill Love My Goat – $10

This red table wine was recommended to me by my good friend Chalsa. It's a smooth red table wine with very subtle fruit notes leading the charge. However, due to its light body and easy drinkability, you probably won't notice them when you suddenly realize that you've finished the entire bottle. It's not too dry, and it's not too sweet. You might want to buy a few of these at once, because they won't last long.
Yellow Tail Cabernet Merlot – $7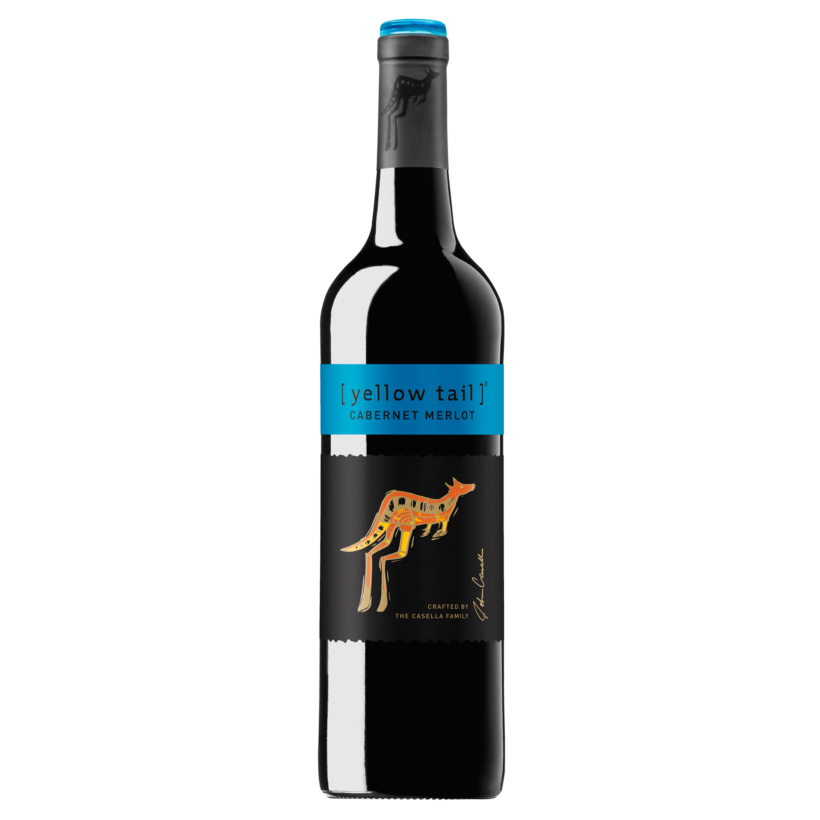 For as much flack as this brand gets from snobby sommeliers, [yellow tail] can offer incredible value. I normally stick with their cabernet sauvignon and sometimes even drink their moscato, but I have yet to find anything as smooth as this cab-merlot mix for under $10. This red blend is middle of the road when it comes to heaviness and is definitely on the dryer side of the scale. It tastes like an inoffensive dark red wine with no flavors that really stand out or make it unique – but that's not a bad thing. For the price, red wine lovers can't beat it.
La Boulangerie Cabernet Sauvignon – $15
Coming in at the top of the price point is this 100% cabernet from France. It's dry as a bone, full bodied, and has subtle fruit notes that combine with an overall earthy tone. Again, I'm not an expert, but this definitely didn't taste like a cheap wine when I first cracked it open. It's heavy and rich, and perfect for nice meal. Or for when you're just sitting around with your red velvet smoking jacket, a pipe, and a good book.
Gabbiano Chianti Classico – $13
Before stepping foot into the "Italian" section at my local wine store, I had never heard of chianti. But if you're interested in trying something new I recommend this little guy. It's not nearly as heavy as cabernet and it's also very dry. Think of it almost like a lighter pinot noir (again, poor-man's sommelier). It doesn't really taste like much due to that lightness and it doesn't leave that distinct 'red wine aftertaste' you may be familiar with. But there are some brief fruity, woody, and spice notes in this wine that definitely make it worth a try.
As I continue to make my way through life and the wine aisle, I am coming to realize that price doesn't always mean quality. Let me know what some of your favorite inexpensive wines are! I'm looking forward to popping a cork or two with you.